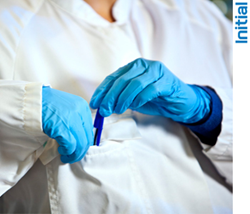 Cape Town, South Africa (PRWEB UK) 31 October 2014
The current Ebola outbreak began with just a handful of cases in Guinea in March 2014. According to the CDC (Centers for Disease Control and Prevention), there have been 4912 confirmed fatalities across Guinea, Sierra Leone and Liberia since then, with an additional 8 deaths reported in Nigeria and one each in Spain, Mali and the United States. ("2014 Ebola Outbreak in West Africa – Case Counts", 25 October 2014).
With the most recent reports putting the death toll at 4912 and the total number of cases at 10114, this is by and large the deadliest Ebola outbreak on record. In an interview with Sky News, Professor David Evans, Virology Professor at the University of Warwick, said there had been "periodic outbreaks" of Ebola since the first recorded instances in 1976, but that this is the deadliest so far ("Ebola Cure 'A Long Way Off': Facts About Virus", 30 July 2014).
Data from the World Health Organisation shows the previous deadliest outbreak was in 1976 in the DRC, when 280 out of 315 people infected died. In the same country in 1995 another outbreak claimed 254 lives, with 315 patients infected. In Uganda in 2000, 224 of 445 infected died of Ebola.
Key Ebola facts, courtesy of the World Health Organisation ("Ebola Virus Disease", September 2014):

Ebola Virus Disease (EVD), formerly known as Ebola Haemorrhagic Fever, is a severe, often fatal illness in humans.
Ebola outbreaks have a fatality rate of up to 90%.
Ebola outbreaks occur primarily in remote villages in Central and West Africa, near tropical rain forests.
The virus is transmitted to people from wild animals and spreads in the human population through human-to-human transmission.
Fruit bats of the Pteropodidae family are considered to be the natural host of the Ebola virus.
Severely ill patients require intensive supportive care. No licensed specific treatment or vaccine is available for use in people or animals.
Transmission of Ebola: Ebola is introduced into the human population through close contact with the blood, secretions, organs or other bodily fluids of infected animals such as fruit bats, chimpanzees, gorillas, monkeys, forest antelope and porcupines. Ebola then spreads in the community through human-to-human transmission, with infection resulting from direct contact with the blood, secretions, organs or other bodily fluids of infected people – through broken skin or mucous membranes – and from indirect contact with environments contaminated with these fluids.
Health-care workers have frequently been infected while treating patients with Ebola. This has occurred through close contact with patients when infection control precautions are not strictly practiced.
Professor Evans commented that as Ebola is transmitted through direct contact, not air, and that "barrier methods that prevent that direct contact, including activities like washing of hands, provide a reasonable level of protection" against Ebola.
How to identify Ebola: Symptoms of Ebola include a sudden onset fever, as well as weakness, muscle pain and headaches. The body is then gripped by vomiting, diarrhoea, rashes, kidney and liver problems and bleeding. Symptoms may appear anywhere from 2 to 21 days after exposure to Ebola, but the average is 8 to 10 days. Recovery from Ebola depends on good supportive clinical care and the patient's immune response. People who recover from Ebola infection develop antibodies that last for at least 10 years.
How to protect yourself from Ebola ("Questions and Answers on Ebola," CDC, 27 October 2014):

If one must travel to an area affected by the 2014 Ebola outbreak, one can protect oneself by doing the following:

Wash hands frequently or use an alcohol-based hand sanitizer.
Avoid contact with blood and body fluids of any person, particularly someone who is sick.
Do not handle items that may have come in contact with an infected person's blood or body fluids.
Do not touch the body of someone who has died from Ebola.
Do not touch bats and non-human primates or their blood and fluids, and do not touch or eat raw meat prepared from these animals.
Avoid facilities in West Africa where Ebola patients are being treated.
Seek medical care immediately if you develop fever, headache, muscle pain, diarrhea, vomiting, stomach pain, or unexplained bruising or bleeding.
Limit your contact with other people until and when you go to the doctor. Do not travel anywhere else besides a healthcare facility.
For travel notices and other information for travelers, visit the Traveler's Health Ebola web page.
About Initial Hygiene Services: Initial Hygiene is one of the leading hygiene solutions companies in South Africa. Initial provides innovative and environmentally responsible bathroom hygiene services solutions including soap and sanitizers to large and small organisations across a range of business sectors. For more information regarding Initial's hand hygiene services, or to arrange for a free hygiene services survey of your business, contact Initial on 0800 77 77 88 or visit their website.
Enquiries can be directed to:

Nathalie Leblond

nathalie(dot)leblond(at)rentokil-initial(dot)com

T: +27 (0)21 670 4704
More News On Nigeria Press Releases
Comments
comments